Another week in the books, Remote Work Tribe! We've done a lot of talking lately about remote work policies and how many companies have embraced the power of a remote workforce. Something we haven't jumped into yet? Remote burnout.

The idea was sparked this week when remote work activist and Firstbase founder and CEO, Chris Herd, shared a thread about his recent realizations about #WFH.
The thread was packed with insightful information, from cutting company costs to accessing top talent.
❤️ Quality of life: even more importantly companies are realizing that they don't need to expect workers to waste 2 hours a day commuting to sit in an office chair for 8 hour

Almost every company we talk to believes that their workers will be happier as a result of remote work

— Chris Herd (@chris_herd) October 5, 2020
But perhaps the most noteworthy of the thread was Herd's insight into remote burnout.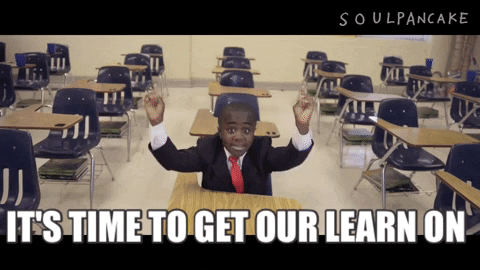 Burnout is defined as a state of emotional, physical, and mental exhaustion. Repeated exposure to high levels of stress is the most common contributor to burnout. However, it also occurs when an employee feels overwhelmed, emotionally drained, and unable to meet constant demands.
As Jessica Malnik points out, remote workers tend to put in more hours each day than their counter-parts in office. Those working from home frequently do not know how to disassociate from work, therefore, their "home hours" bleed into "work hours."
This constant state of "work, work, work" tends to cause remote workers to burnout by the dozens. Hopefully, as Herd notes in his thread, companies are actively seeking ways to combat this.
If you or your company are currently battling burnout in your remote team, Remote Work Tribe is here to help. Join our email list below for first dibs on our upcoming ebook, "Burnout: The Remote Worker's Biggest Opponent" to learn how to navigate and normalize burnout on remote teams.
Now, onto the fun stuff! Check out what the remote work community was up to this week.
Tribe's Weekly Vibes
1. This important reminder to sell yourself…not what you get from the sale.
2. This caffeinated million-dollar business idea.
3. This fact that overwhelming amounts of video calls simply negate positive remote work culture.
4. This essential skill to avoiding remote work burnout.
5. This importance of virtual high-fives and acknowledging team wins.
6. This proof of what a well-connected co-worker can do for you.
7. This reminder that remote work is here to stay and is available to anyone willing to put in the work.
8. These quick tips for better connecting with and acknowledging your remote team.
9. This prime example of why everyone globally should take remote work initiatives into consideration.
10. This energizing playlist recommendation to add to your remote work vibes.
11. This sweet and hilarious moment of consideration when living with remote workers.
12. This versatile and comfortable approach to Zoom calls.
***
What's happening in your remote world this week? Tag us over on Instagram, @TheRemoteWorkTribe, or on Twitter, @RemoteWorkTribe, for a chance to be featured on our next weekly thread!